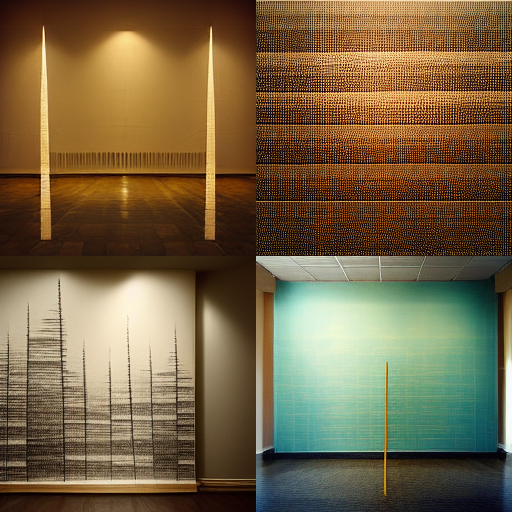 Prompt: Ten thousand lines about 10 inches (25 cm) long, covering a wall evenly
Four different versions of this piece in one image. This work is overwhelming when seen in real life as it takes up quite a bit of space, so an AI interpretation was interesting to see the results.
However, I don't feel this does the work justice as the lines the AI produces are not all the same length nor are they spaced properly according to the instructions.