A deck of 48 flash cards (3.5″ x 2.5″) with information about the terpenes found in cannabis. This project involved creating both sides of the cards and the box that they come in.
The front of the cards contain the name of the terpene and the back of the cards contain the details about that terpene including its smell (vertical smell lines), flavor (menu), boiling point (thermometer) and any health (head/brain) effects they may have. Included in the deck with each terpene type are two extra cards, one list all the terpenes of that type (spicy, hoppy, earthy, herbal, floral, citrus) and the other list common cannabis strains that contain those terpenes.
If you would like more information about the terpene flashcards or would like to order a set for yourself, please visit terpeneflashcards.com.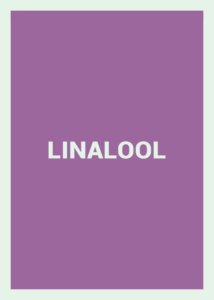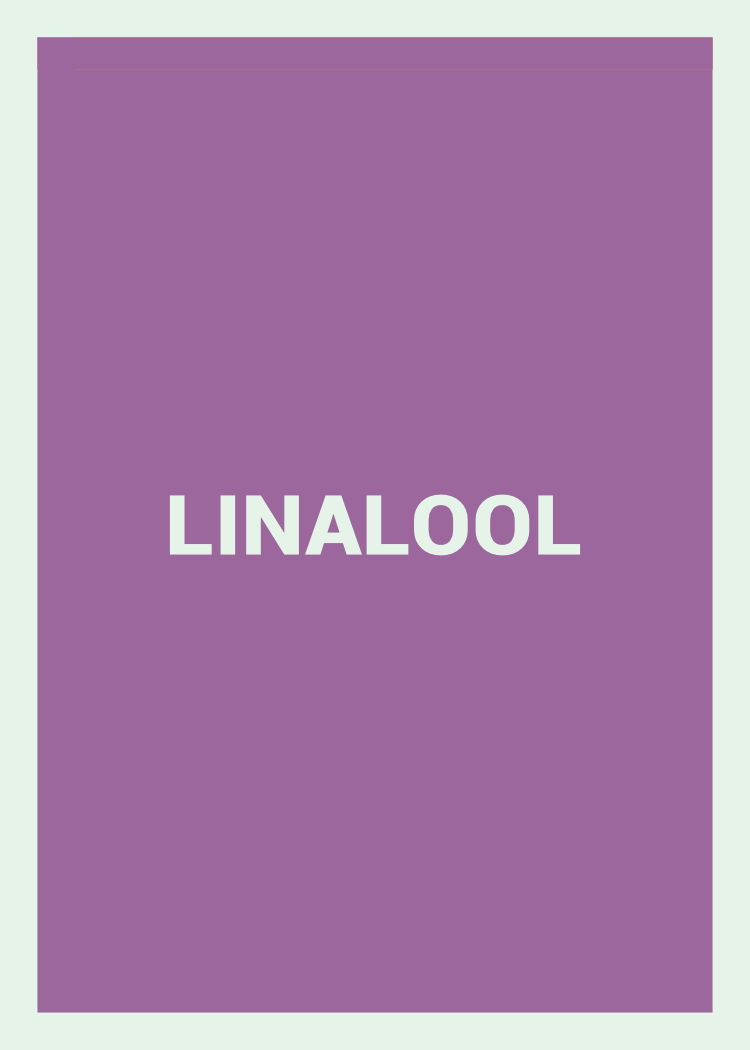 Example of the front of a terpene flashcard. Each card has the name of the terpene on the front and facts about it on the back.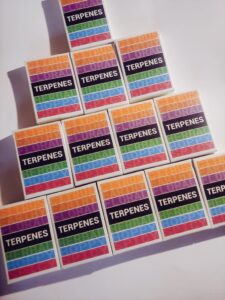 The box packaging for the terpene flashcards.
TERPENE FLASHCARDS